Executive Nonprofit Coaching
Level up your impact—personally and professionally
As a leader, your role is often to balance the day-to-day tactics and decision-making with actionable, strategic planning. Most days, you're focused on everyone else. 
That's why executive coaching with Kimberley is about you. 
Schedule your free, 1-hour coaching session with Kimberley and start leveling up your impact. 
Developed for nonprofit executives like you.
"It's lonely in the middle."
As a nonprofit executive, you often find yourself smack dab in the middle: accountable both to your board of directors and to your staff. Without support or a clear sounding board—it can be pretty lonely in the middle. 
While executive coaching is often designed to increase your effectiveness and impact within your organization, committed and curious leaders know that "leveling up" requires personal development, as well. Executive coaching provides you with a sounding board, accountability and skill-building for the future.
I've seen coaching:
What to expect with executive coaching:
Make the most of where you are right now.
Executive coaching empowers you to make the most of where you are right now while helping you skill-build for the future. We believe in putting theory into practice—concluding each coaching session with actionable next steps to guide you towards your goals. 
Individual Nonprofit Executive Coaching
Our one-on-one private coaching sessions focus on professional development, skill-building, and practical advice to help you succeed and grow.
Your first coaching session is free, with no obligation.
Executive Director & Board President Dual Coaching
Board chair and executive coaching helps to build a powerful partnership based on trust and clarity to deftly propel the organization forward.
Your first coaching session is free, with no obligation.
C Suite Executive Team Coaching
Confidential coaching for each member of your C-Suite team is grounded in organizational mission and strategy, with opportunities for team coaching to support the group's shared leadership.
Your first coaching session is free, with no obligation.
Courageous leaders supported and empowered.
Rocky Mountain Public Media
Rocky Mountain Public Media is home to KUVO Jazz, KUVO Drop, and Rocky Mountain PBS – where a million people per month turn to discover provocative and inspiring local, national and international programming.
A rising executive with big ideas needed help charting an effective course for her day-to-day work, professional aspirations, and the politics inherent in any leadership position.
Recognizing that coaching is an art that works best from a position of curiosity rather than advice, we offered this visionary leader a practical, useful, and inspiring coaching platform that changed her leadership habits – helping her rise from a regional director to a nationally respected leader as the CEO of this statewide media organization.
"Kimberley's coaching has furthered my development and challenged me to grow as a professional. She provides a variety of information, perspectives, and ideologies that encourage new thoughts and actions that help me as a leader."
"A wise person once told me, 'Know what you don't know, and find someone who does.' Kimberley has been that person for me. Her coaching and mentorship the past two years has helped me to focus, be more effective and lead with heart. Kimberley's insights have been invaluable for my personal and professional growth."
Years of diverse nonprofit experience.
Nonprofits we've led to clarity and confidence.
Unique nonprofit sectors we've consulted within.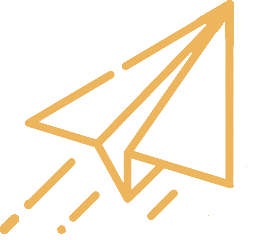 It all starts with your first, complimentary coaching session with me, Kimberley. No pressure—just a conversation. But first, I have just a few questions to help us chart the best path forward. 
All coaching sessions are socially distanced and available via Zoom.